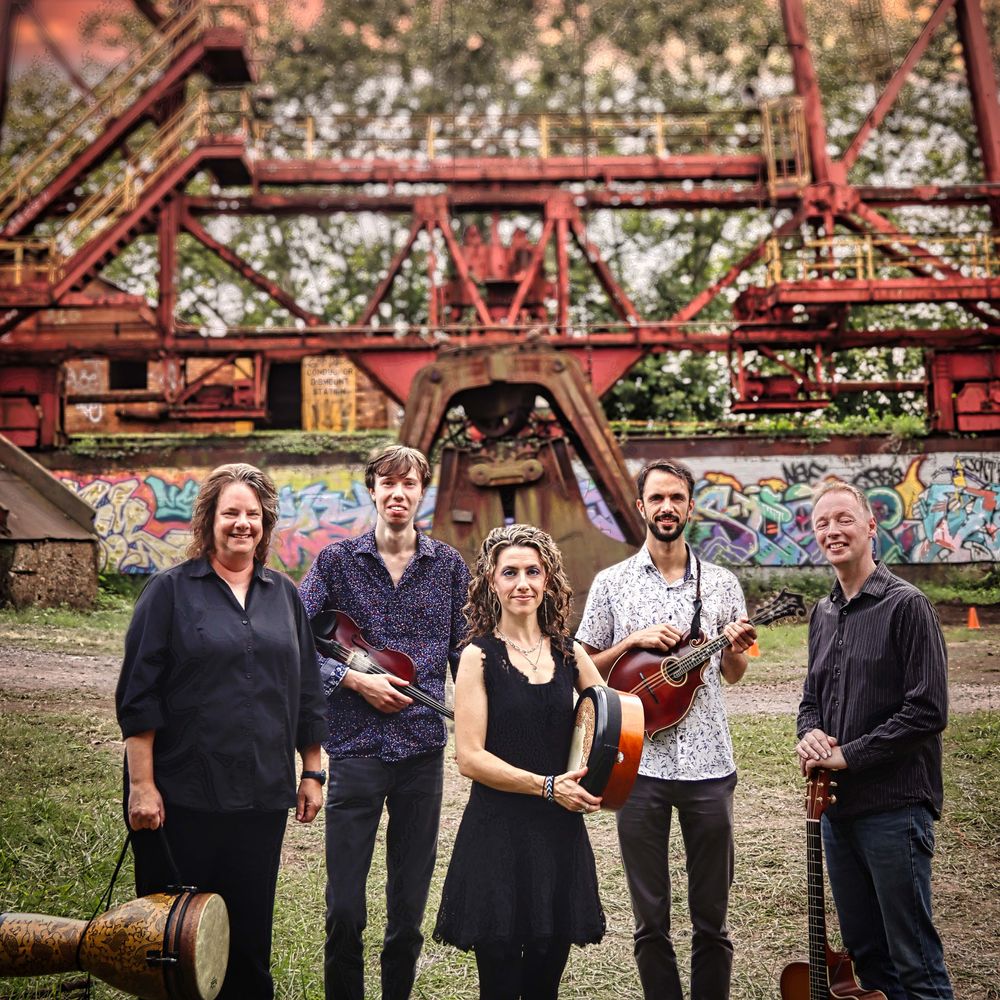 RUNA - Celtic Roots Music
RUNA breathes fresh life into traditional Celtic music by digging into the songs and tunes to find the universal thread that binds past to present.
"Best of all, RUNA sounds like no one else!" – Travis Rogers, Jr., Music Life & Times
Celebrating 14 years together as a band, Celtic-American Roots music "super group", RUNA,
continues to push the boundaries of Irish folk music into the Americana and
roots music formats. Interweaving the haunting melodies and exuberant tunes of
Ireland and Scotland with the lush harmonies and intoxicating rhythms of jazz,
bluegrass, flamenco and blues, they offer a thrilling and redefining take on
traditional music.
Seeking to preserve and continue a traditional culture in a modern age, RUNA creates
the backbone of its signature roots sound from the musical and geographical
diversity of its individually established band members.  Their strive for excellence
and creativity blazes a trail for the future of folk music, earning them the
reputation as one of the most innovative Irish folk groups of this generation.
"Timeless and flawless…" – Jim Allford, PA Music Scene
The group has been honored internationally, winning Top Group and Top
Traditional Group in the Irish Music Awards and three Independent
Music Awards including Best
LIVE Album, Best World/Traditional Song,
and Best Bluegrass Song.
In conjunction with the band's 10-Year Anniversary Tour, RUNA released their sixth
album, "TEN: The Errant Night", on March 16th, 2019!
Receiving international praise on both sides of the Atlantic, "TEN: The Errant Night",
has been nominated for Best
World/Traditional Song ("An Buachaillín Bán") in the Independent
Music Awards!  
"This is RUNA's most ambitious album yet and it is a stunner!" – Bill Margeson, LiveIreland
Additionally, to critical acclaim, the band released their first seasonal album, "The Tide of
Winter", celebrating the winter holidays in December 2020
"A magnificent musical opus….That RUNA has created
something so beautiful during a period of great difficulty shows that our
"better angels" can and must prevail."
–Kabir Sehgal, Musician, Grammy-Award-winning Producer, New
York Best-Selling Author
"One of the best and inventive folk bands of this modern
era!" – London Celtic Punks
-"Genuine and with endless innovation…" – John O'Brien, Jr.,
Ohio Irish American News / Artistic
Director of the Cleveland Irish Festival